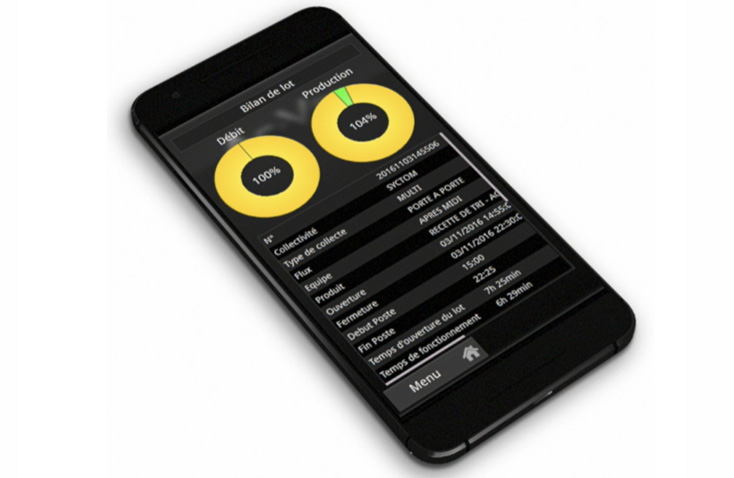 Ar-Val: always at the cutting edge of technology
Discover Ar-Val's range of solutions for better performance, more simplicity, more peace of mindl
In just a few years, Ar-Val has gained global, multidisciplinary expertise in the waste sorting and valorization sector in France and internationally, with both public and private clients.
Without a doubt this is due to the fact that right from the start the company founders had the necessary expertise to design and produce treatment plants for household and industrial waste.
The managers applied experience gained in the food processing industry and new parameters such as performance indicators, traceability of waste, process reliability, automation and ergonomic considerations were introduced. This was particularly innovative at the time for the recycling sector.
This in turn allowed Ar-Val to develop a complete range of software to optimize the sorting process and to facilitate the monitoring, management, automation and maintenance.
Ar-Val Prod
Ar-Val Prod software allows the complete automation of the installation, the real-time monitoring of its performance, and the real-time configuration of all the equipment.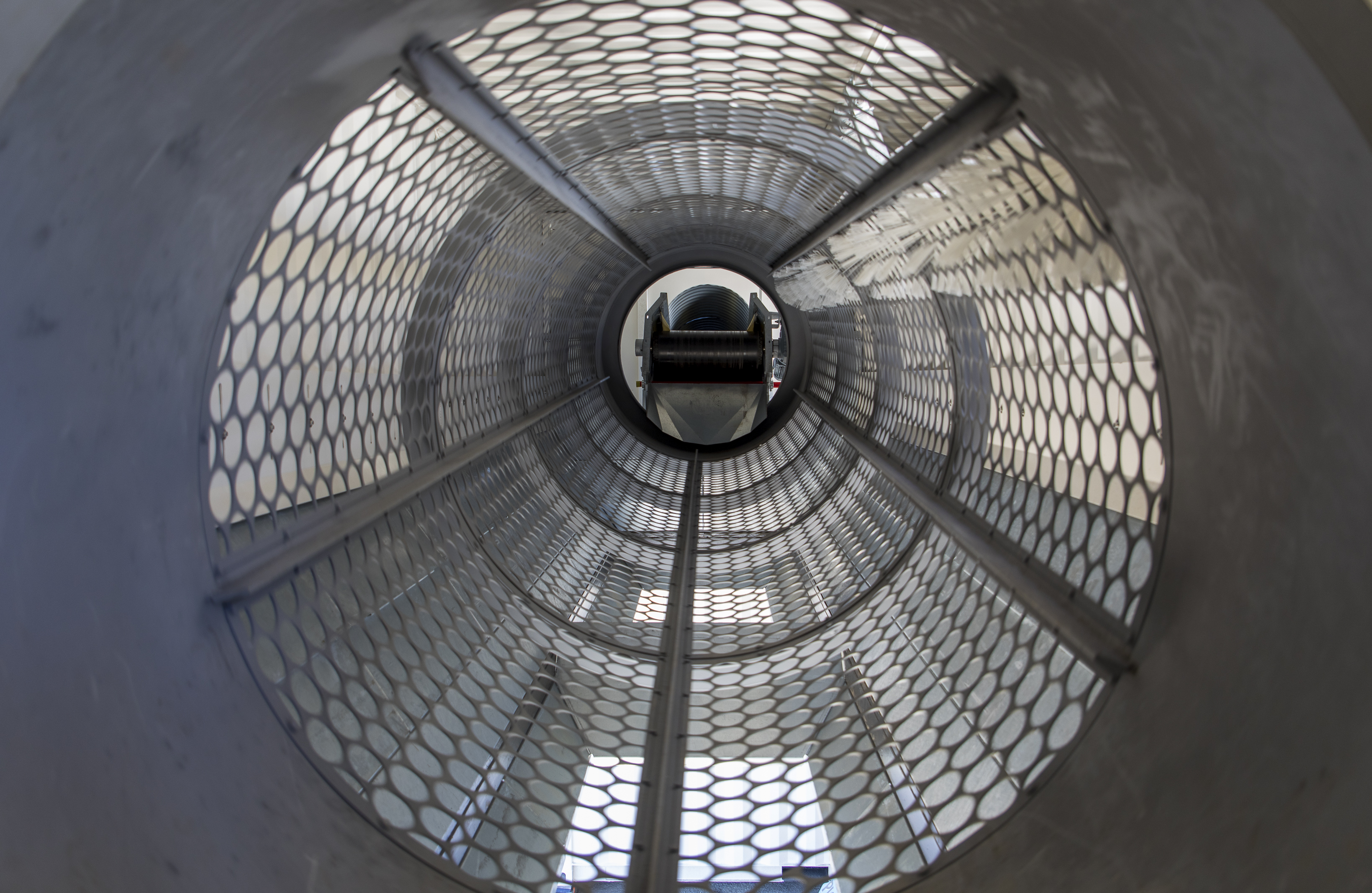 Ar-Val: constantly developing the waste treatment plants of the future
By offering you the best technical and financial answers to your needs.
By designing evolutive, progressive Material Recovery Facilities.
By using our experience in order to optimize our sorting plants and to increase and improve their:
Reliability
Performance
Flexibility
Productivity
Optimized maintenance
Working conditions
Working conditions which conform to the latest standards
In order to optimize the manual sorting operator's working conditions, Ar-Val offers sorting cabins which follow the French Standard NF X35-702: the best working conditions in terms of health and safety for manual sorting operators.
Our sorting cabins follow the X35-702 standard in order to improve the comfort and working conditions for manual sorting operators, by designing workstations which take into consideration:
Working position
Temperature
Light
Sound
Odour
Vibrations
French Sorting Cabin Standard X35-702
Our sorting cabins conform to French standard X35-702 in order to improve comfort and working conditions for sorting operators.
Focus on the
Recyfilms system
A study carried out in France by Eco-Emballages, the public body responsible for waste sorting and recycling, on recycling all types of plastic packaging has highlighted significant difficulties to manually and mechanically sort plastic film. These include the deterioration in the working conditions of operators in the manual sorting cabin, a reduction in throughput and a reduction in the productivity of the process.
To solve these difficulties, Ar-Val, in partnership with Citeo, Valorplast, Tomra and Pizzorno Environnement carried out the design, production and commissioning of the Recyfilms process.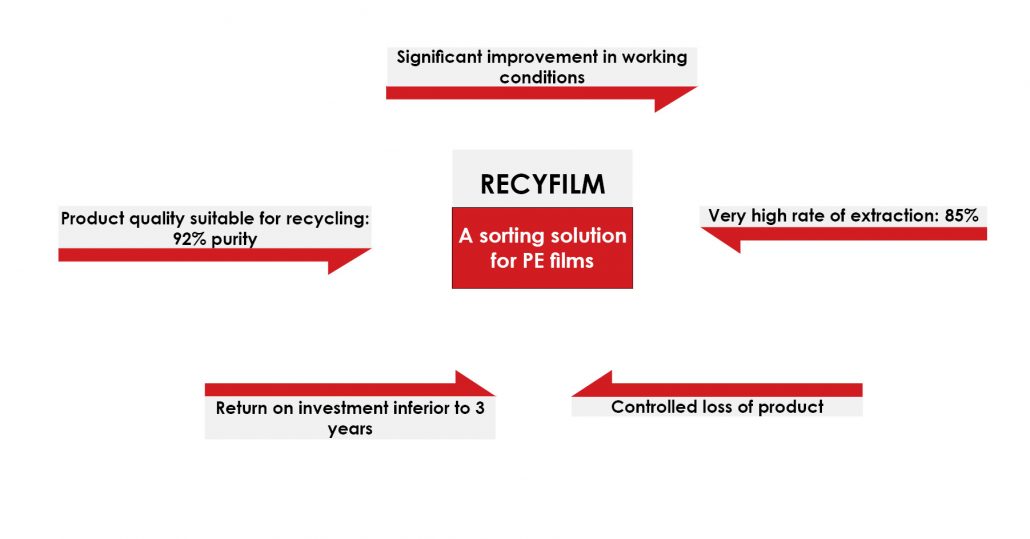 Developed in 2014 by Ar-Val and its partners, the Recyfilms process is installed at many Material Recovery Facilities, including Romainville (Paris, France), CALITOM (Angoulême, France), SMEDAR (Rouen, France), SMTD 64 (Pau, France) and Pizzornon (Grenoble and Le Muy, France).
The Recyfilms Module
Today, the Recyfilms process is the only automated sorting system which can extract Polyethylene films at a rate of purity which is acceptable for recycling (>95% of PE films).
Meeting the challenges


of building a cleaner and more sustainable world.
Solutions for different types of waste
EVERYTHING THAT AR-VAL CAN DO
FOR YOU
Whether you are a public authority or a private operator, discover our range of skills and know-how. Our role as turnkey contractor allows us to offer solutions for the treatment of several types of nonhazardous waste and permanently adapt to regulatory constraints and to the flow of waste entering the Material Recovery Facility or Waste Treatment Plant.
If you are a Public Authoritiy, you will of course be well aware of your essential role in successfully meeting the challenge of the green revolution. Waste management and recycling is an essential part in the chain of eco responsibility.
At Ar-Val, we are committed to assisting you at every level: design, manufacture of a new plant, optimization of existing installations, anticipation and integration of regulatory updates both on a technical and human level.
We can accompany and advise you in order to put into place the best solutions for you and your stakeholders.
On the strength of our 17 years of experience of working alongside Public Authorities, our teams here at Ar-Val can offer you the best solutions for waste sorting and treatment. Here are some examples of what we can offer:
Before you begin your project :
A visit of a Material Recovery Facility or Waste Treatment Plant for a 'behind the scenes' look,
Brochures and presentations for a better understanding of the waste sorting and treatment processes,
Discovery of other Waste Sorting and Treatment plants,
A visit of the workshop where the equipment is assembled,
When you contact us
Guidance during the planning phase of your Material Recovery Facility or Waste Treatment Plant project
'Made to Measure' support from our specialist engineers
Technical audit of your existing installations
The transition to the use of green energy and resources are an essential consideration for all eco-conscious organizations, whether they are public or private.
At Ar-Val, we offer companies complete, tailored support. We can help you to prepare the design, fabrication, commissioning and maintenance part of your reply to public calls to tender. We can also assist you with your own investment projects for waste sorting and valorization equipment.
Ar-Val has 17 years of experience and a constantly-evolving set of innovations, with more than 70 completed projects in France and Internationally. We are leader on the French market for the design and fabrication of Material Recovery Facilities and Waste Treatment Plants. Always open to new developments, we are constantly diversifying our productions to better meet your needs.
Here are a few examples of what we can do with and for you:
Before you begin your project :
Visits of existing sorting / valorization plants,
Visits of our equipment assembly workshop.
When you contact us
Assistance to prepare your replies to public calls to tender, using tried and tested technical and financial studies,
Carry out studies, design, construction and commissioning of waste sorting and treatment plants,
Support you during your Waste Treatment plant project, from the design phase to commissioning. We can also offer operational support after reception of the installations,
We will ensure that you have an installation which meets European standards, with high guarantees.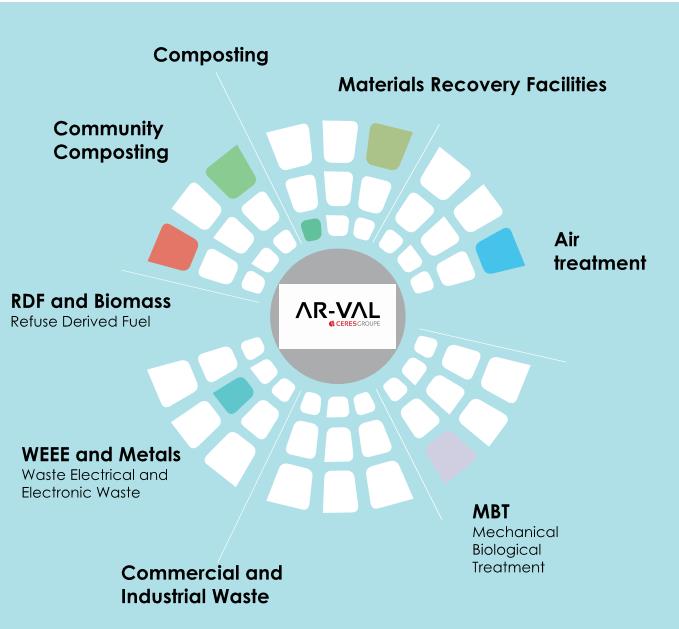 Ar-Val, more than 70


completed Material Recovery Facilities.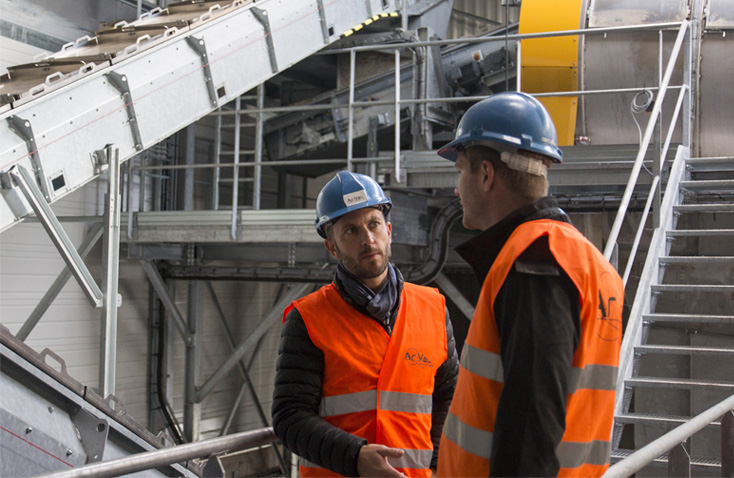 At your side through all the stages of your project
We will do everything
to help you find the best solution
No matter what type of project you are contemplating, our job as turnkey operator combined with our experience will allow us to adapt and conform to all the constraints and specificities of your project.
Whether you are a Public Authority or a Private Operator, our teams will be keen to satisfy you and supply you with the best, most relevant and innovative solutions available with made to measure support during all the stages of its development.
DESIGN
COMMISSIONING
OPTIMIZATION
MAINTENANCE
CONSTRUCTION
MANAGEMENT/SUPPORT
REVAMPING / MODERNISATION
EXTENSION
AFTER SALES SERVICE
Our teams have completed more than 70 waste sorting plants with capacities ranging from a few thousand to 60 000 tonnes / year. Each project we complete in the waste recycling sector is a rich learning experience, supplying feedback to help us to help you to define the best possible specifications for your project:
Type of equipment
Recommended process
Type of intervention
Required capacity
Flow of waste to be sorted
Required purity
All our waste sorting processes are designed with development in mind, so that if required, the installations could be adapted for future changes in the waste to be sorted and recycled.
Ar-Val guarantees a high percentage of recyclables in the different fractions: plastics, paper, cardboard, steel, aluminum, etc.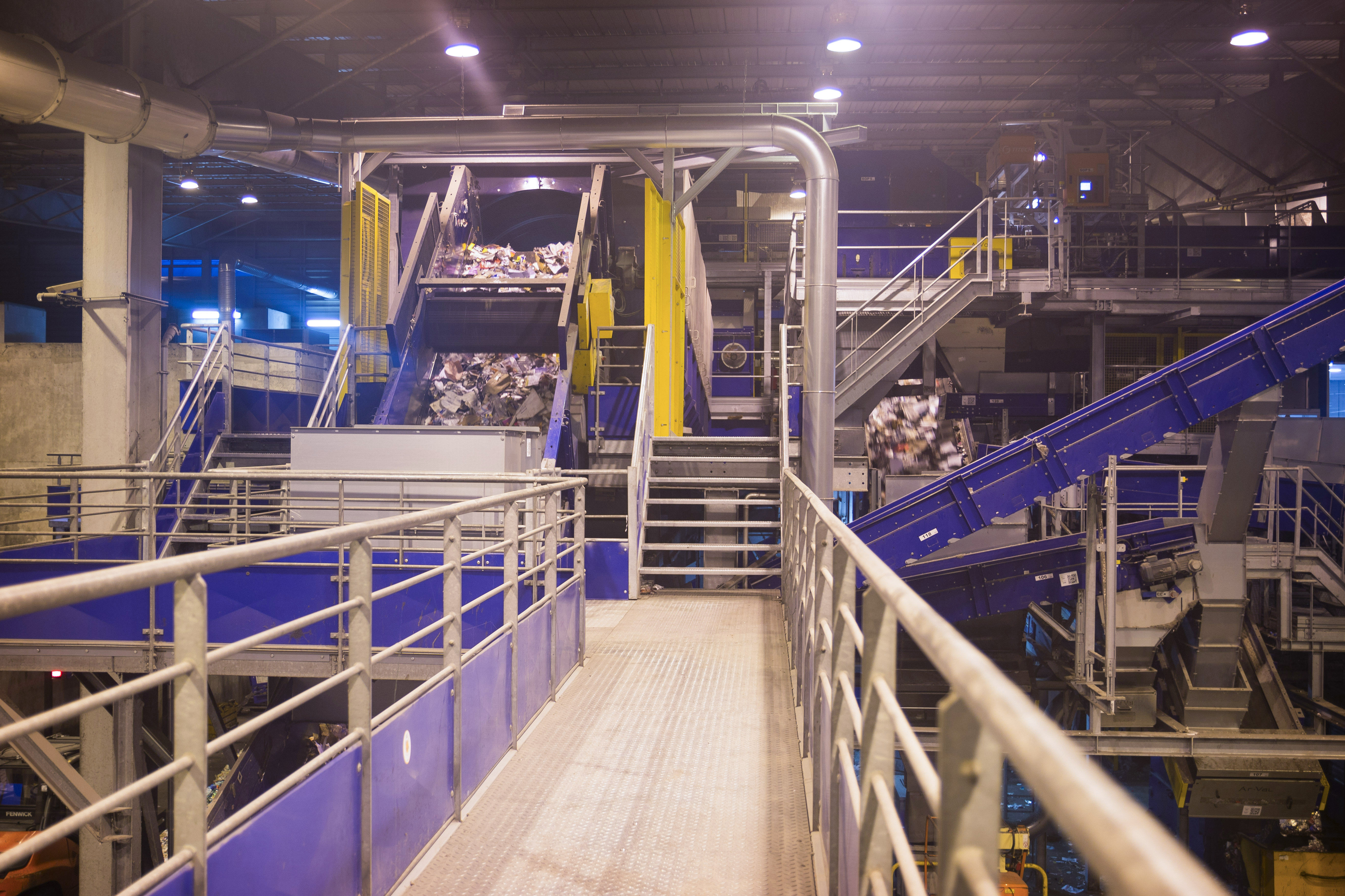 How we work
Our flexible organization means that each of your projects will be managed by a dedicated business unit, in order to offer you our excellence criteria and to ensure rigorous and effective monitoring from the design to the commissioning phase.
The project manager
Monitors the whole project, remains in contact with the Client's representative, ensures that the project is carried out to schedule and ensures coordination between all the internal participants in the project.
The design office
In charge of the technical aspects of the project, the Design Office uses CAD software to specify the implantation of the equipment, and manages fabrication and scheduling as specified by the project manager.
Worksite coordinator
Assembly is fully supervised by our Worksite Coordinators. In constant communication with the Project Manager and Design Office, these Waste Treatment Plant specialists are responsible for ensuring the smooth organization of all the phases of assembly of the installations.
They are also responsible for ensuring that correct assembly procedures are followed and supervises assembly from start to finish, and that health and safety rules are upheld on site.
Commissioning Manager
Ensures that the personnel who will operate the new Waste treatment plant receive the correct training, manages commissioning and testing of the different equipment, ensures that configuration is correct and carries out performance testing.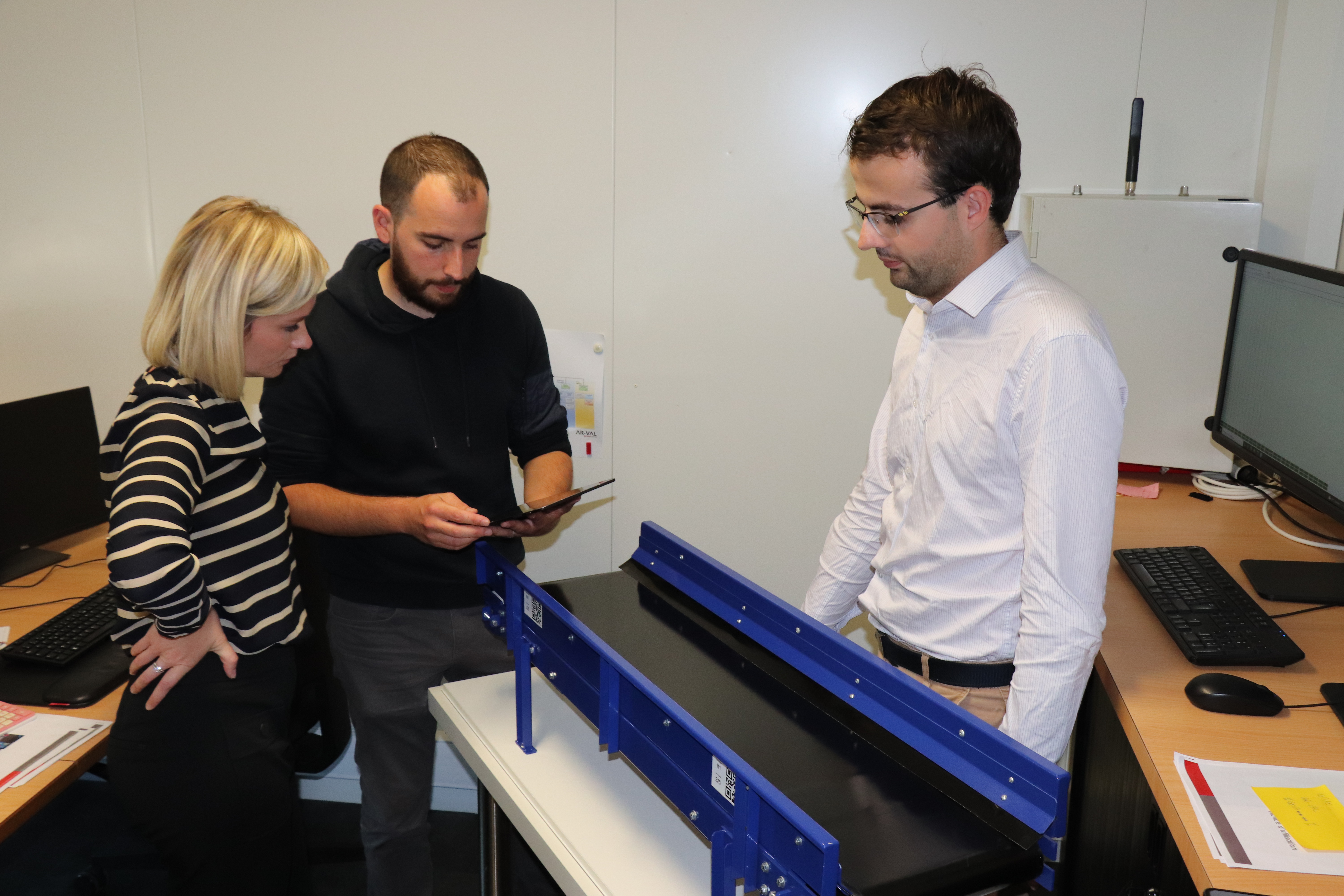 Ar-Val can offer
you operational
support contracts
Because the nature of waste is in constant evolution,
ever more complex configurations are needed for Material Recovery Facilities
Find out more
Our maintenance contracts, to support your teams
All Ar-Val's After Sales technicians can rapidly intervene on site with their own tools.
Startup and commissioning of installations require specific skills, therefore Ar-Val has put specialized teams into place in order to ensure the most favorable conditions for startup.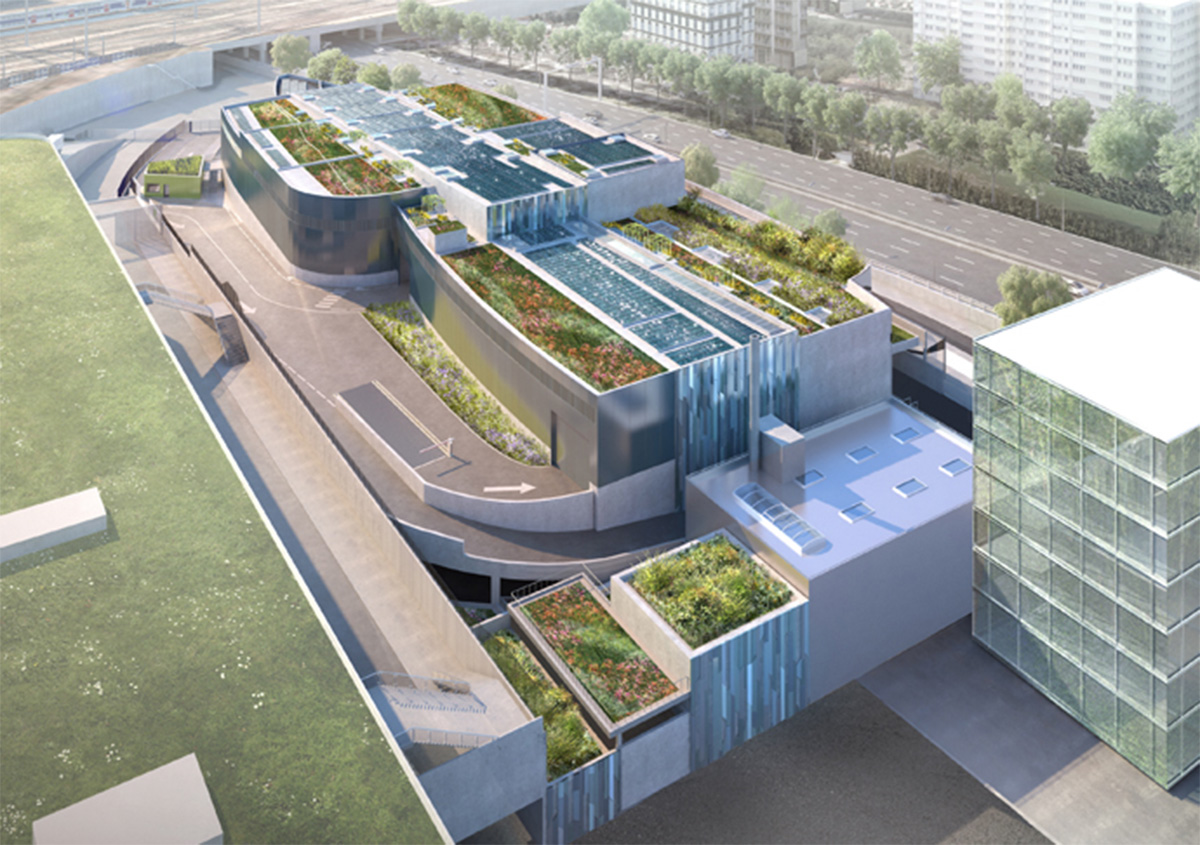 WHY CHOOSE US?
Since 2001, Ar-Val's teams have specialized in thinking outside the box in order to find answers to all of your questions, pre-empt the future of Waste Sorting and Treatment plants, how to be the best at what we do.
Ar-Val is already working on the Waste Treatment Plants for tomorrow's transition to renewable energy, in response to EU Directives and Public Policy choices to transition from fossil fuels to renewable energies. Improve recycling outcomes, attain better performance in Waste Treatment Plants, limit incineration and reduce landfill.
In France, there is a drive to further industrialize waste sorting by reducing the number of small waste treatment plants and favoring larger ones. In future, there will only be around 100 Material Recovery Facilities in France. This means that increased innovation is necessary in order to rethink the MRF stock and to be able to offer new solutions.
Design
Equipment ordered from us will be designed and engineered by our Design Office.
Our Design team groups around 40 project managers, design engineers and industrial designers who work on the most modern software: 2D software, AUTOCAD, and 3D, SOLIDWORKS.
Assembly
Most of the equipment will be manufactured in France at our workshops, in particular, the conveyors, metal structures and frames, the trommel screens and storage units…
20 assembly supervisors will supervise teams of 2 to 6 people, which is equivalent to an average of 8500 hours / month of assembly, with peak capacity of 19 000 hours a month!
Each team is self-sufficient and is has the equipment to carry out the maintenance at our installations.
Our organization allows our teams to be available rapidly, and to be autonomous for rapid, efficient interventions.
The fact that we have our own assembly teams is a significant advantage in terms of efficiency and worksite management.
No shared responsibility with a subcontractor,
One person is accountable,
Well trained teams who are specialized in installing Waste treatment centres will install your waste treatment plant with concern for quality and detail…
On-site assembly is carried out by teams from SOGEFA Group, who have verified experience in assembly work. A worksite supervisor manages the assembly teams, and is responsible for the technical aspects and compliance with health and safety procedures.
Project Committee
In order to ensure the best possible contract management, and to ensure quality, we compose a project committee which is in charge of implementation.
This committee organizes, validates and supervises all the operations regarding the design, construction, testing, commissioning and reception of the sorting process. It applies the principles and procedures devised by our internal quality control department, with regards to:
Contract review,
Design supervision,
Follow-up of the product supplied to the client,
Identification and traceability
Supervision and testing,
Non-compliant products.
All of the above services, production and work is supervised and managed by the contract engineer.
He has direct responsibility over the project operations.
He manages the team which will carry out the design, manufacture, assembly, testing, commissioning and reception.
Contract Review
On receiving an order, the Management organizes a contract review meeting (project startup meeting) during which the future project manager is designated. The aim of this review is to verify coherence between the contract and our quotation. In case of discrepancies, decisions are made regarding the possibility of implementing the contract for the original quotation. If not, negotiations may be held with the client.
After this meeting (or after negotiations), an acknowledgement of receipt of the order is written and sent to the client. It specifies or confirms:
The scope of supply,
The schedule,
The cost of the service.
A confirmation number is defined for the project. It consists of the year of the order, followed by a 3 figure number, for example 2016-050.
This number is used as an internal reference used on all documents (correspondence, orders, clocking hours, drawings…)
Maintenance
Our close collaboration with plant operators allows us to have in-depth knowledge of all the operating constraints, and therefore to better take them into account during the initial design phase.
Therefore, access points are systematically included in order to ensure consistent maintenance of the sorting line:
Access to motors,
Access to tension devices (chains, belts…)
Access hatches in large chutes or inside equipment frames.
Furthermore, we take particular care to standardize common components which are used in different machines (bearings, gear motors…).
This means that spare parts are widely interchangeable and may be available commercially.
For better mobility, our teams of assembly supervisors have their own, fully equipped vehicles.
Modular Design
The implementation of quality equipment.
Our policy leads us to consistently produce robust equipment with inbuilt protective devices (aprons, wear plates, etc…) which require little maintenance.
The feedback we receive allows us to make the best choices to balance cost and quality, and make regular improvements to our materials.
The modular design of our equipment allows many developments over time as incoming waste changes.
Therefore, the following operations are possible:
Modification of the length of a conveyor, simply by adding or removing an intermediary module,
Addition of a sorting box,
Addition of separation equipment…
These aspects are essential in order to face changes in the types of waste collected,
in the recycling and valorization industry, and in sorting technology.
Standards, directives and guidelines
All our equipment are CE certified and meet the EU standards and guidelines.
All of the following procedures are included:
Protection of reflex angles,
Protective casings for mobile or rotating parts,
Emergency stop device for each machine, which will stop the whole line,
Standard safety rails,
No rough / sharp parts,
On the lower parts of the equipment, protection against falling waste / parts.
• Furthermore, our designs include the guidelines issued by the CRAM and the INRS. Since 2008, our filters are ATEX certified under the reference Ex II 3D T80°C – LCIE 08 ATEX 6088 X.
Identification and traceability
Each product is labelled with CE markings which state :
Year of production,
Serial number,
Type of equipment.
Any equipment which is delivered in several parts to be assembled on site receives a serial number followed by a part number.
Subsets and components purchased externally all have an identification plate (a CE plate or the manufacturer's own identification plate).
The serial number and project number allow all the components of a machine to be traced, using the following archived documents:
Drawings,
Detailed records (workshop),
Orders,
Invoices,
Delivery note.
Inspections and testing
During manufacture, inspections are carried out by the assembly technicians or the workshop supervisor:
Geometry inspection,
Visual inspection,
Welding inspection,
Tightening bolts (torque wrench) for sensitive mechanical elements,
Paint inspection.
During manufacture, the Assembly supervisor is tasked with carrying out a daily inspection to verify that the correct assembly procedures, the implantation drawing and the schedule are followed.
Non-compliant products
If a product is found to be non-compliant it will be rejected, or an exemption will be requested, if the extent of the non-compliance allows it.
Health and Safety
Health and safety is paramount in our company, and rests on a common mindset instilled by company management in all employees, including temporary and fixed-term contract workers.
Safety during operation and maintenance is integrated in all our equipment at the design stage.
Our workshop tools are renewed in order to include the most effective protection. A Risk analysis committee composed of employees is responsible for identifying risks and suggesting improvements.
At employee level, each new recruit receives Health and Safety training, aiming to share our mindset: do not take risks at work and report any potentially risky situation.
On our worksites, the team manager is responsible for ensuring that safety procedures are adhered to. All our assembly technicians have received specific training (Social Security safety awareness course, First Aid training, Elevated Work Platform training, reading and application of Site Specific Safety Plans, etc….) carried out by external organizations in order to ensure risk awareness and risk prevention methods above and beyond the regulations in force.
un très faible taux brut réel d'accident du travail soit 0,6396 % à comparer à la moyenne de notre profession :
2,60 % (données 2016).
Made in France
Ceres Groupe designs and manufactures its products in France.
The equipment that you order from us will be designed by our Design Office at Anglure.
The equipment will be produced in our workshops by our personnel employed on permanent contracts. More than 75% of the components that we purchase for your equipment will be ordered from French companies.
By ordering from us, you will be participating in the collective effort to develop French industry.
Offering you the finest innovations


and turnkey solutions.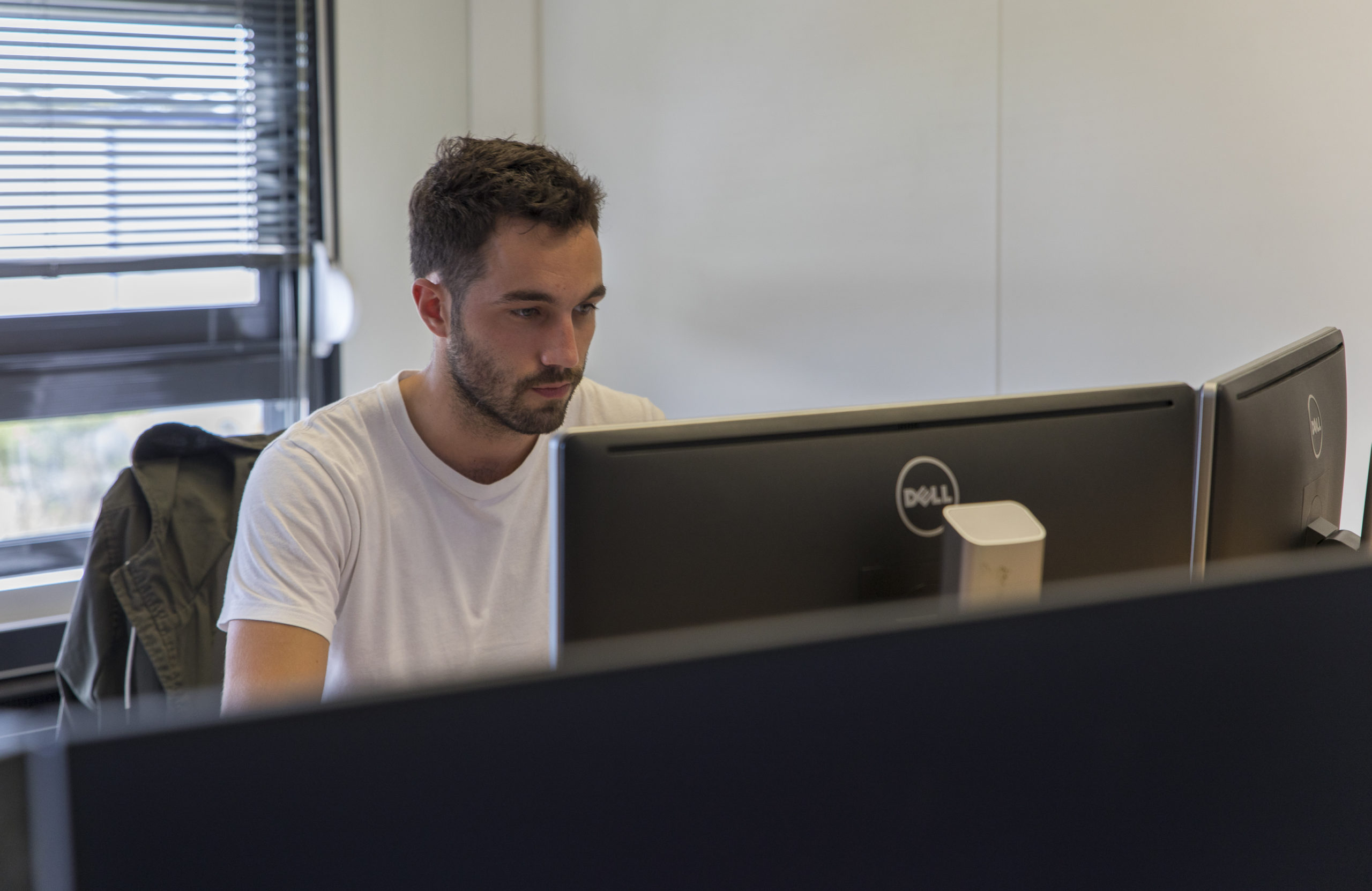 RESOURCES TO MEET YOUR NEEDS
With our After-Sales solutions
Ar-Val services
The logistical and financial cost of the shutdown of a waste treatment plant are such that in 2012 Ar-Val put in place an after-sales department based on availability, attentiveness to our client's needs, and service.
Ar-Val, which is specialized in design, production and installation of waste sorting plants for all types of waste is equipped with a After-sales Department: Ar-Val Services. It's primary aim is to answer your questions and find solutions for you! For this, Ar-Val can depend on its national network of sister companies, which allows it to be close to its client all over the country.
Since the creation of Ar-Val Services, many clients have put their trust in us.
Ar-Val Services also means :
Supply and vulcanization of conveyor belts
Design and improvement of your production tools
Made to measure, continuous support contract
Serious references: ECOTRI, VEOLIA, SYSEM…
YOUR CONTACTS
If you wish to contact our After-sales team or arrange a meeting with our Operational Department:
10 years of experience


In Sorting Plant maintenance.